500 Watt output
518Wh(24Ah) lithium battery
PURE SINE WAVE AC outlets
12V carport and 3* USB ports
Note that the total rated wattage should be under 500w (surge 1000w). If the device power is outside this range, the Explorer 500 may shut down.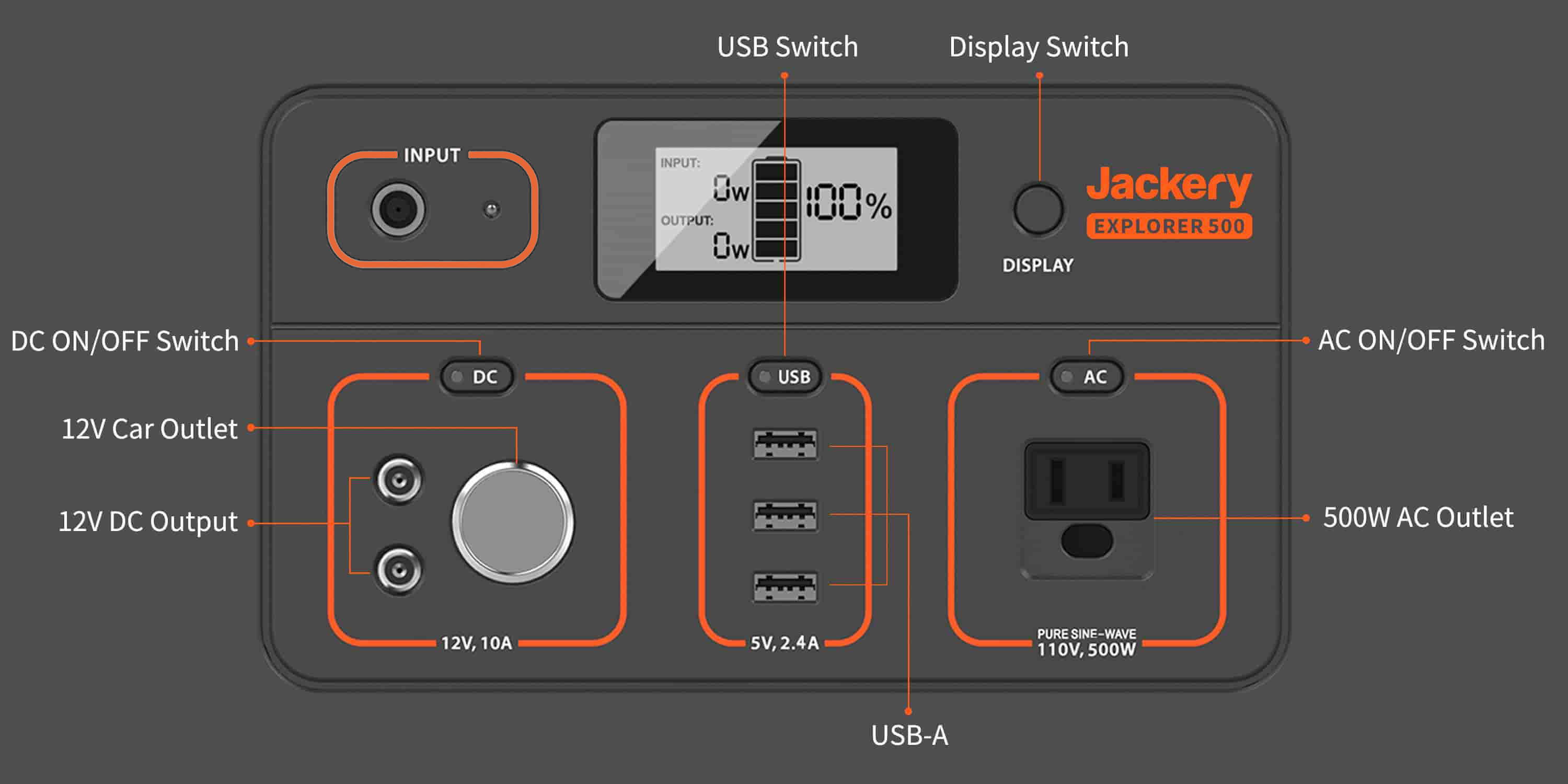 GIVE YOUR APPLIANCES MORE RUN TIME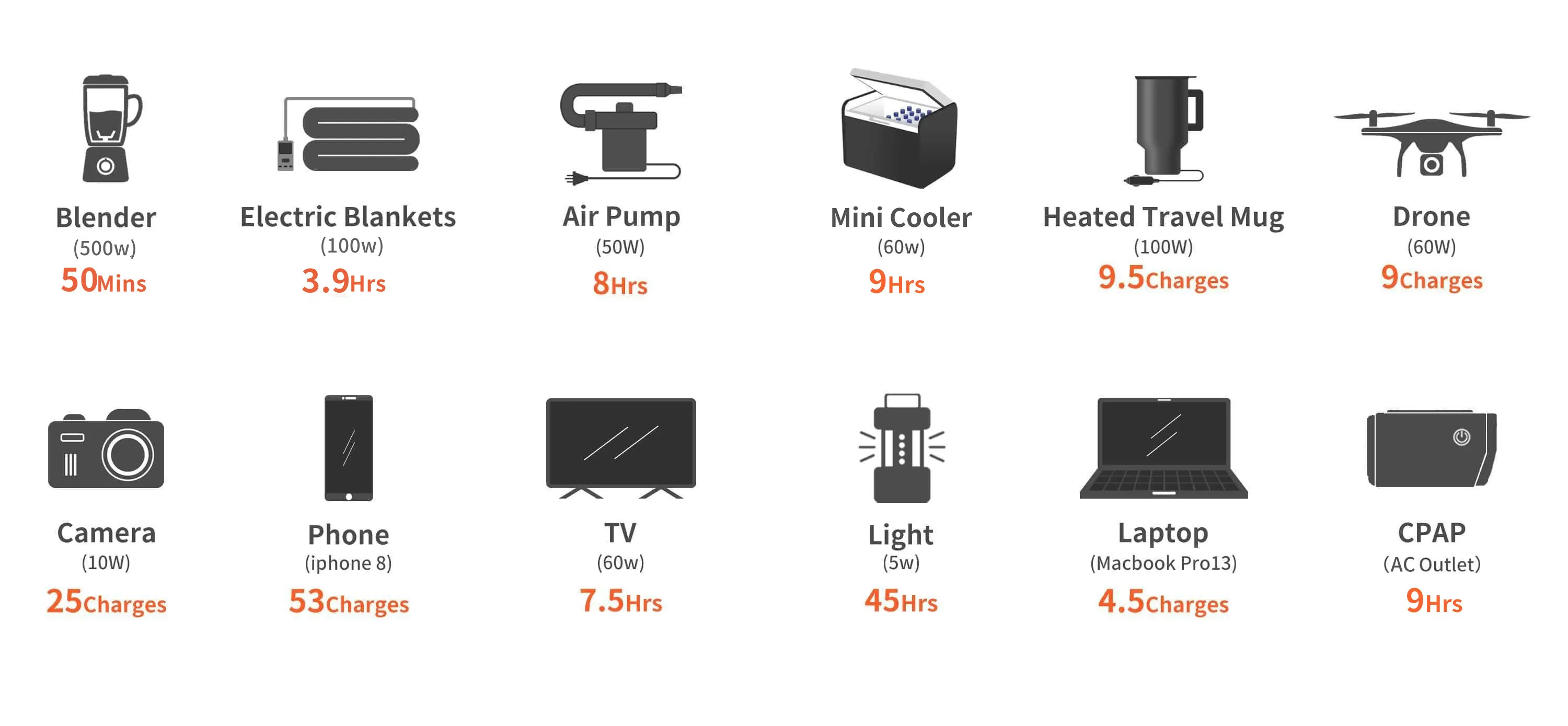 POWER OUTDOORS FOR THE WHOLE FAMILY
RV CAMPING/FISHING/OFF ROAD/HUNTING/BACKYARD GETAWAY/EMERGENCY
The Jackery Explorer 500 offers power-to-go in a compact, lightweight design featuring multiple connections to charge your mainstream gear and more. Never worry about a wall outlet or long extension cords. So feel free to go and explore the great outdoors and run your appliances like a blender, pellet smoker, projector, and tools. It can also be used as an emergency backup power supply to run lights, laptops, phones, a small fridge, a CPAP, and other devices in the event of a power outage.