Bogg Bag Original Large Tote
Regular price
$105.95 USD
Sale price
$69.99 USD
Unit price
per
Sale
Sold out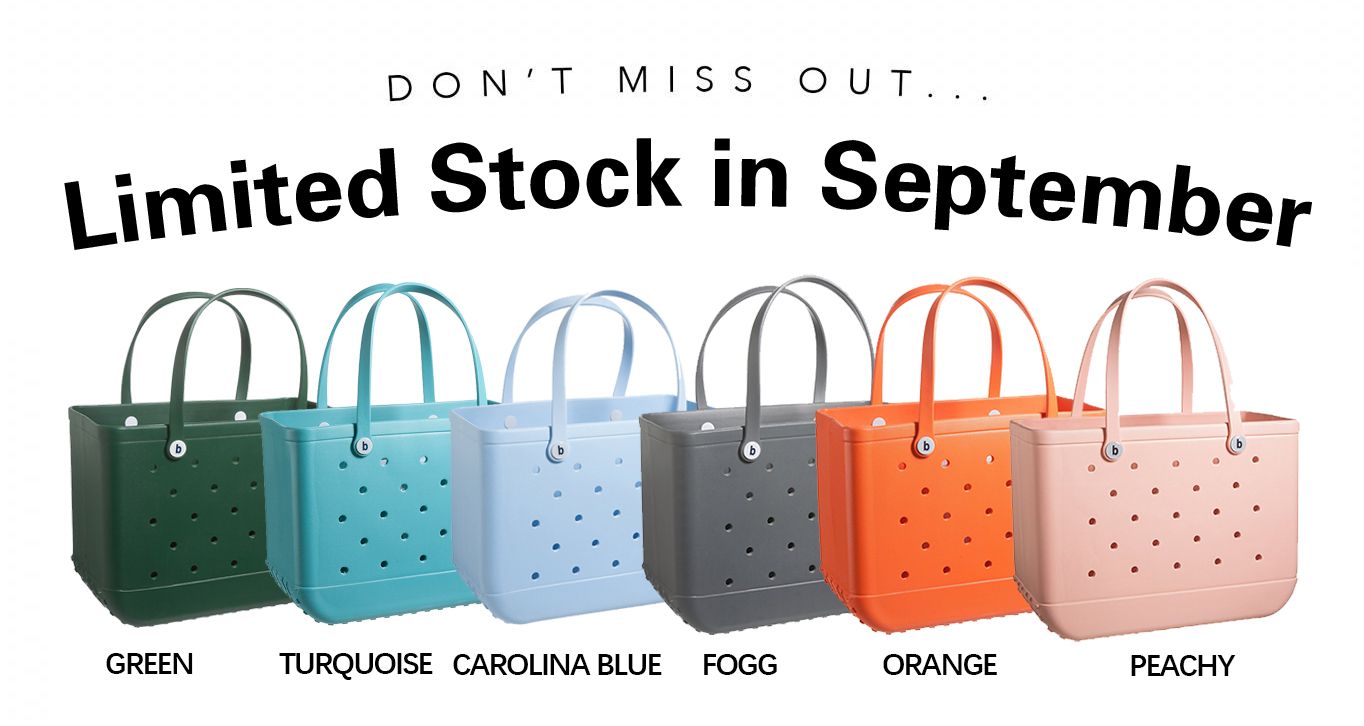 The Limited Edition Original Bag, the bag you know and love, has reached next level status with the addition of our new Limited Edition designs.  The first of many prints is the Palm Print, beautiful hues of green banana leaves float delicately on a pale pink backdrop for an easy breezy tropical style.
What makes the Bag unique is its patented design, durability, and it's washable! Unlike other totes, the Bag won't tip over. The bottom won't leak. And at the end of the day, simply hose off your Bag put it away for your next adventure! Bags and accessories for the beach and beyond.
Designed not to bring home sand.
Easy washable.
Note: Camouflage:15" x 13" x 5"
Body: EVA
cheetah bogg bag
Note:
Dear Customer:
Perhaps you have noticed that the recent " dual control of energy consumption " policy of the Chinese government , which has a certainimpact on the production capacity of some manufacturing companiesand the delivery of orders in some industries has to be delayed.
In addition , the China Ministry of Ecology and Environment has issued thedraft of 2021-2022 Autumn and Winter Action Plan for Air Pollution Management " in September . During the autumn and winter this year( from 1st Oct , 2021 to 31st March , 2022 ) , the production capacity in some industries may be further restricted. 
To mittigate the impacts of restrictions, we recommend that you place the order as soon as possible . We will arrange production in advance to ensure that your order could be delivered on time.
Share